Astrology
3rd Week of June Forecast--Bring on Summer in the North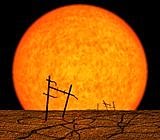 Wikipedia
We won't only experience the turn of seasons this week with the Solstice on June 21st, we also experience another transformational shift on the planet with the Cardinal T-Cross with Mars, Uranus and Pluto. Meanwhile, Mercury travels backwards into its own sign, Gemini.
First let's look at the T-Cross which is not exact degrees. Mars in Libra which has already been in an exact square with retrograde Pluto in Capricorn tightens the opposition with Uranus at 16 degrees Aries. Meanwhile Neptune forms a sexile with Pluto so this brings a deeper level of consciousness to the picture and we might just take a spiritual approach to age old problems that we aren't solving on the mundane level. Saturn in Scorpio also forms a sextile with Pluto and inconjunct (yield signs) with Uranus so this actually puts the breaks on the T-Cross so we won't be seeing events like we saw in April, but underneath in our subconscious and collective unconscious, we experience a desire for expansiveness in the area of releasing fears and limitations that never served us.
Venus continues her opposition with Saturn. With Venus in her own sign, we reflect on self-love and partnerships, depending on where these planets fall in a Natal Chart. Though most people would find this a sensual or sexy time for intimate relationships, depending on the Natal Chart, Venus opposite Saturn could also deal with business and other types of partnerships. Saturn in Scorpio wants to dig deep into the dirty part of our souls such as our shadows and projections because not owning our shadows is death to any relationship. Venus in Taurus wants romance, sensuality and to explore beauty in the world. She wants a vacation from investigative journalistic reports, sex scandals, and any of the other dark stuff people are spreading in the world right now. Enough already, Venus says. So in this regard, we will experience this polarity this week and we'll want to take a vacation from activists who we feel rain on our picnic.
Mercury moves out of Cancer and into Gemini on June 18. When Mercury retrogrades in an Air Sign, according to Astrologer Erin Sullivan (in her book on retrograde planets), we are more likely to experience problems with machinery and electronics such as computers. There could be delays in short distance travel too at this time. The best use of a retrograde Mercury in Gemini is to go to a place of silence, even take a silent retreat. It's not a good time to sign contracts, but it is a good time to begin looking over the fine print. It's a good time to review our communication skills and style. It's a good time to edit blogs and redesign websites. It's also better to listen and absorb now then talk. Finally, when Mercury moves out of watery Cancer into the Air Sign Gemini, we approach communication from an analytical and intellectual level. We are less likely to blow our emotional cool and we look at both sides of an argument without getting emotionally hung up.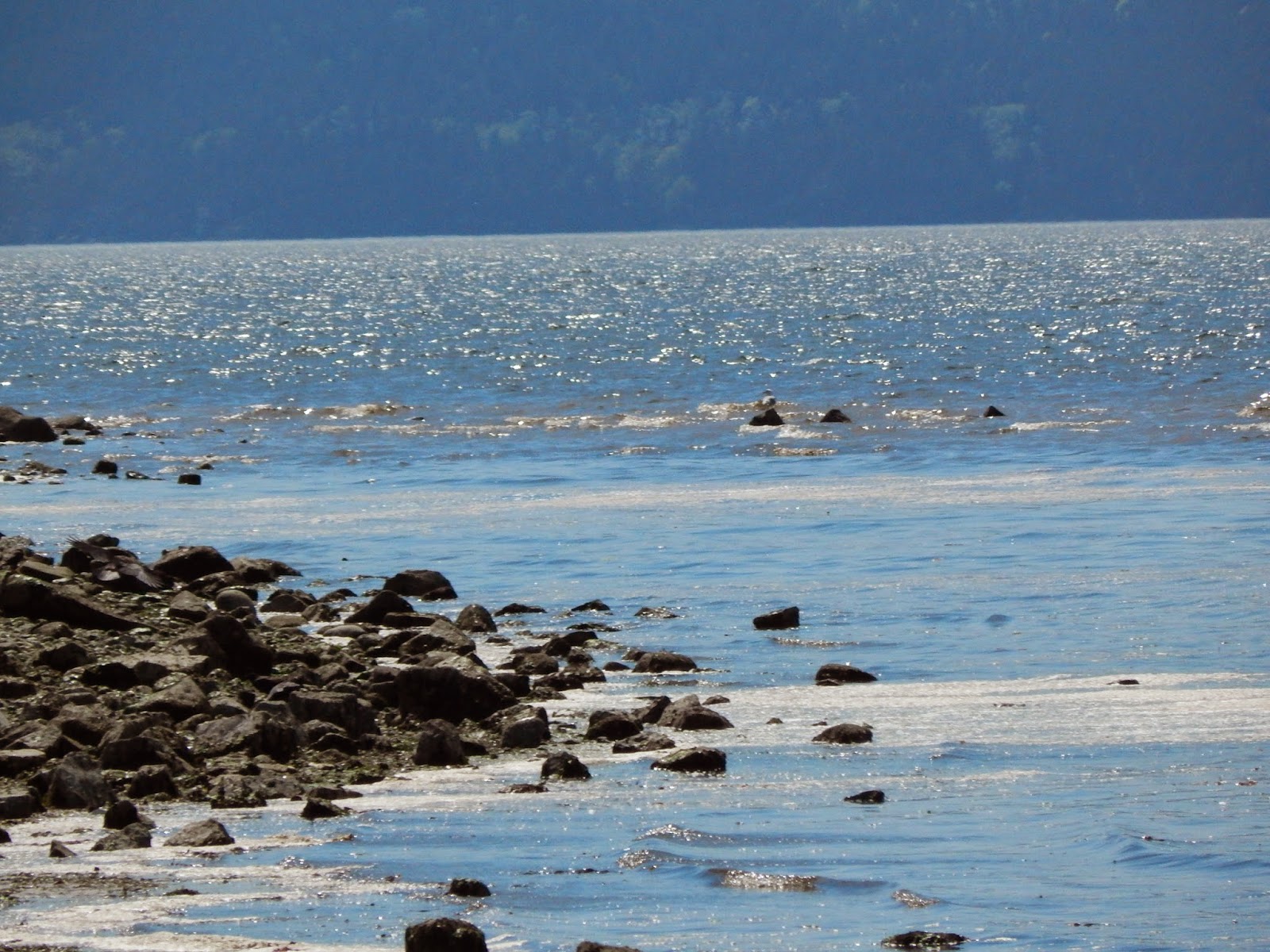 photo by Patricia Herlevi
The Sun moves into Cancer on June 21st and we experience the Winter Solstice in the southern hemisphere and the Summer Solstice in the northern hemisphere. So this marks a time of either going inward or going outward in an expansive mode. Our ancient ancestors celebrated the Solstice and I still think this is a good idea or at least to look back and see how far we've come in the last six months. Solstices are also ripe for manifestation rituals. What would you like to manifest between now and December 21st?
We begin the week with a disseminating Moon in Aquarius and we experience a waning Moon as we approach the Solstice. So if we're in the North, we experience diminishing light with both the Moon and the Sun. Some people feel depressed as energy wanes from these orbs, while others use this time to reflect and listen to their intuition. While the Solstice gives us a feeling of new beginnings, the waning Moon speaks of the ending of a cycle as we approach the dark Moon which falls on June 26th before the New Moon in Cancer.
Now is an excellent time to take a vacation or go on a retreat. Head to a beach for the Solstice if you're in the northern hemisphere or build a bonfire if you're in the southern hemisphere on the Solstice. Speak and write clearly with full sentences this week and don't assume people get the gist of what you're saying or writing. Ask for clarification because we might not all land on the same page during the next two weeks with Mercury RX. Clear out old e-mails, and close old accounts you no longer use. Clear away mental clutter with meditation (though meditation is challenging with Mercury in Gemini). Expect a transformational shift in your personal life. Look to the chart houses where Aries, Libra and Capricorn are on the cusps and that's where you will experience a shift.
I give private readings in Bellingham, Washington or online through e-mail reports with charts. I specialize in pediatric astrology but I also read charts for adults. Specials this month include $10 off a transit reading for college graduates and Solar Returns for people with Gemini or Cancer Suns. Sign up for a reading at Whole Music & Whole Astrology.
-
The Summer/winter Transits (riding The Waves)
Photo by Patricia Herlevi I was actually hoping for an uneventful summer (or winter if you're residing in the Southern Hemisphere), since we've experienced one powerful outer planet transit or eclipse after another for not just the past few months,...
-
New Moon In Capricorn/winter Solstice (december 21)--talking Business
Wikipedia The New Moon at 0 degrees Capricorn, coinciding with the Solstice (December 21), has some of us getting down to business (most likely completing projects from the past year), and others getting back to old fashion family values as we experience...
-
Sun In Gemini And Mercury Rx--crisscross Communication
Twins by Patricia Herlevi Sun in Gemini until June 21 Mercury Retrograde June 7-30 Mercury in Cancer June 1-16 Mercury in Gemini June 16- July13 Normally when the Sun transits in the Air Sign Gemini, people seem more chatty and communication...
-
Last Week Of May--the Switcharoo Dance
While I'm still ruminating June's transits, let's look at the final week of May. The word ruminating seems appropriate as we leave the Taurus month and boy, did this month plod along. Not that I minded because I used the quiet...
-
Moon Beams, Spaceboots & Mysterious Men (a Watery World This Summer)
photo by Patricia Herlevi Happy Solstice! This will be a wet summer if the water signs have anything to do with it. Let's take a look at the planetary lineup for the next few weeks. Neptune continues his long journey through...
Astrology