Astrology
Love is Our Soul Purpose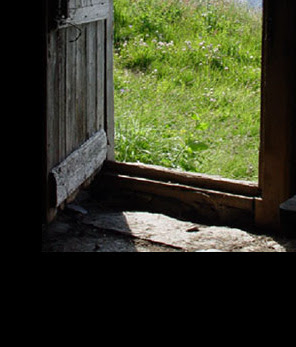 Love is our Soul purpose. Our life direction is the trajectory we take, or the story we weave to get to that place of deeper love of Self and Other. Self is not ?selfish? in an egoic self-centered fashion, rather it is the honoring of the place within us that is larger than our personal life story, or is our ?higher Self/higher Power/God.? We all choose the vocabulary that feels right for us.


Oscar Wilde once said: ?To love oneself is the beginning of a lifelong romance.? Isn?t that a delicious and outrageous thought? Who doesn?t want to rediscover themselves and fall in self-love again; to ?re-invent? our lives and feel that sense of Self? Or maybe we are more humble and simply want to have ?a more determining say? in our destiny and fate; and perhaps like a good makeover, we confess it?s an intriguing idea.


I like to ponder the ancient esoteric equation: fate + character = destiny. Perhaps it?s the same thing as being wise enough to know what we can control, what we can?t, and the wisdom to know the difference. One can also add to this the the idea: ?if I know what I can control, and what is wisest for me to do, then why aren?t I doing it?? That step from knowledge to action engages the unconscious agenda, and that, to my mind, is what makes things fascinating and difficult. That?s what this blog and the book, North Node Astrology is all about.



Most of us believe, as Mother Teresa said: ?We can?t all do great things, but we can do small things in great ways.? It?s not always about what we do in life that truly matters, but how we do what we do. And how we speak about what we do?for example, I could say my writing is about my re-enchantment with life and ?my inner Jung; my inner wise man/woman? or I can say it?s about astrology and Jungian thought.



So ?life purpose? isn?t about quitting your day job and moving to India to work in an orphanage, although that might be perfect for some. Life purpose evolves as we find meaning in whatever we do, and we do this by bringing to consciousness what we have kept in the unconscious; in our ?shadow?. This term shadow is about all those very human things we disown about ourselves?things we tend to not see or that we dislike, and all those things we tend to ?project? upon others who either irritate us. Yet this shadow also holds the ?gold??those noble tendencies and talented parts of ourselves that we have been too blind to see.


In astrology, we find the gold and shadow by inquiring into the birth chart and the North and South Nodes. We gain insights. In analysis or therapy, we get help in living out our insights and refining/reframing the story of our lives. Together, they?re a great combination, and something that truly helps us to find ways in which we can love Self and Other again.
Elizabeth Spring (c) www.elizabethspring.com

-
Are Your Planets Lobbying For Their Own Agendas--or Are You Listening To Your North Node?
"Planets Lobbying for their Own Agendas" In the February issue of Mountain Astrologer, Laurence Hillman did a great job of explaining the Nodes, especially in saying that they operate on a soul level rather than a personality...
-
"purpose Is The Place Where Your Deep Gladness Meets The World's Needs"
?Purpose is the place where your deep gladness meets the world?s needs.? Frederick Buechner Writing ?North Node Astrology?, a book about how to find one?s life direction and soul purpose, sounds...
-
Transforming Fate Into Destiny
Writing a book such as "North Node Astrology" may sound a little arrogant or naïve, depending on whether or not you believe astrology has anything truly worthwhile to say about one's life direction and soul purpose. Metaphysical texts have said...
-
Jan Spiller's "astrology For The Soul" And Elizabeth Spring's "north Node Astrology"
Jan Spiller?s ?Astrology for the Soul?and Elizabeth Spring's "North Node Astrology" There are some strange ideas on the Nodes floating about out there in the cyber-world, however Jan's theories are well founded in the fundamental principals...
-
Moon's Node Reversal
At the time when the moon?s nodes are reversed, issues around life direction and soul purpose are up for examination and decision-making. It?s a time that holds great potential for crisis and transformation, and no matter what we do externally, on an...
Astrology