Astrology
Transits for December 1-7--A Winning Week?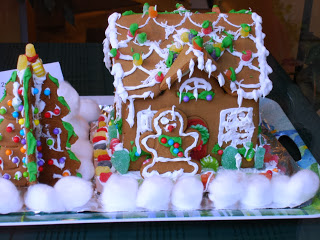 Even though I already posted a December transit forecast, while I wrote in my journal this morning, my Spirit Guides pointed out an incredible week of transits. This week looks the brightest out of an otherwise bleak month, especially with the Capricorn stellium at the month's end. So this is the week to get out and enjoy holiday gatherings and the holiday spirit in general. Spend time with friends, take some risks you normally wouldn't, buy a lottery ticket (you never know), apply for jobs, send pitches and proposals out, and ask for favors this week. People are going to feel more generous than normal and you might also receive free food and surprise gifts. This feeling of abundance will most likely wane by the end of the month so take this time to fill the cupboards and fridge, buy that warm winter coat and prepare yourself to hunker down later this month.
One warning with Venus opposing Jupiter the first week of the month, refrain from overeating especially fatty and sugary foods. If you don't, you'll pay the price in January with aches, pains, and weight gain as your body regains balance. Also take good care of your liver the first week of December.
Flowing Transits:
New Moon at 11 degrees Sagittarius on December 2
Moon trine Uranus (Aries) December 2-3 (Fire Trine)
Mercury moves into Sagittarius on December 6 (transits into Capricorn on Dec 24)
Mercury trine Uranus (7-14) exact on December 10
Jupiter trine Saturn entire month (exact 9 - 17)
Chiron Sextile Pluto (entire month)
North Node trine Neptune (wide) 1-7
North Node trine Chiron (entire month)
Challenging Transits:
Uranus square Pluto (entire month, 2 & 3 degree orb)
Venus opposite Jupiter (1-7)
Mercury square Neptune (6 - 10) exact on December 7
Later in the month:
*Pluto moves to 11 degrees on December 24
**Neptune moves to 3 degrees on December 22
* People with planets at Capricorn, Cancer, Aries and Libra at 11 degrees will experience some event when Pluto moves to 11 degrees Capricorn.
**People with planets in Sagittarius, Virgo, Pisces and Gemini at 3 degrees will experience this Neptune transit as a feeling of fogginess or haziness or confusion.
Overall, we will experience flowing aspects with the exuberance and optimism of the Sun, New Moon, and Mercury in Sagittarius and those fire trines to Uranus in Aries. People, for the most part, are feeling generous, philosophical (be ready for a debate), idealistic, religious, charitable, sarcastic, humorous, and expansive. We'll all feel lucky and willing to take risks to move our lives forward, whether or not that involves finding new employment, getting a project off the ground, applying for a loan, buying holiday gifts, hosting a fund raising benefit, networking, dating, pitching, proposing or giving presentations. This is the week to do all of those things. However, with the Mercury-Neptune square, use discernment when approaching new situations and people because we might not get the whole truth.
In the background, we still experience the battle between the grassroots majority and the elite (Uranus square Pluto, though the orb is widening for now) and Venus opposite Jupiter does ask us to pay attention to diet, be careful who we get involved with (too much arrogance in the world) and don't overindulge the credit card, knowing that the bill will come to you eventually. Other than that, this week we might just kiss Lady Luck and have her blessings bestowed up on us. If you don't take a chance, you can't win so use discernment and take a risk.
-
Astrology Of The Iran-iraq Border Dispute
The world is again bemused, baffled by the confusion, and you wonder what is it that drives this chaos. Well folks just fire up your horoscope wheel for this date 26 December 1975. You will see confusion in Mars at 19 degrees Gemini being opposite Neptune...
-
Get A Personalized Reading For Autumn Transits
Night photo by Patricia Herlevi In October, Uranus and Pluto begin a move into a perfect square which culminates in the last week of November then continues through December. A Total Lunar Eclipse in Aries/Libra occurs on October 8th, Mercury goes...
-
Astrological Forecast For October 2014--balance And Poise
Photo by Patricia Herlevi Fire and Air dominate October. Challenging aspects include Mercury Retrograde in Scorpio/Libra, Pluto moving into a square with Uranus and a Jupiter-Saturn Square. On the plus side Venus travels into her own...
-
Cardinals Marching On--forecast For March 2014
photo by Patricia Herlevi, Late Winter Since it's pouring rain outside with wind gust up to 50 miles per hour, I'm sitting cozy in front of my laptop. So what a great time to write about March's transits. If you're now used...
-
Keep The Home Fires Burning--november 2013 Transits
photo by Patricia Herlevi For many astrologers including myself October and November offer turning points for the planet. Carl Boudreau who practices mundane astrology, says that we reach a place of permanent changes, meaning, we won't be able...
Astrology