Astrology
A Time of Taurus--Pounding those Seeds into the Ground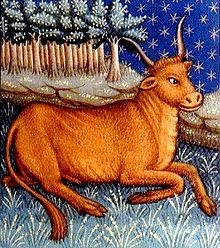 Wikipedia
An image of stampeding bison pounding delicate seeds into the ground comes to mind today because on this day, the Sun enters Taurus, the Sign of the Bull.
Gotta love this sign ruled by Venus and focused on sensuality. Like most Zodiac Signs, Taurus is often misunderstood and could use some clarification. Besides, both of my grandmothers were born under this sign and one lived until 107. See, that stubbornness pays off.
All jokes aside, what's really going on with the sacred cow or the sacrificial bull? True, Taurus is a Fixed Sign so that does involve a fixity stubborn quality. Many Taurus people live in beautiful houses, surrounded by gardens of sensuality and boy, do these folks enjoy a good meal--rustic or gourmet. If you want images of Taurus watch the movies
A Chef in Love
and Kenneth Branagh's
Much Ado About Nothing
and that will get you started. Or watch the final scene of
Zorba the Greek
with the characters dancing on the sandy beach with the waves lapping at them.
Many people mistake sensual types for greedy or lusty, but that's not what's going on below the surface. The Bull or Cow (depending on the sex) came to the planet (mistaking it for a lost Eden) to experience their 5, maybe even 6, senses. So can you blame these folks for surrounding themselves with luxury, eating fine food and hanging out in aesthetically-pleasing places? The mindset of the Taurus is live now, pay later. Is there even a later for them?
Similar to Leo, they are a sensual cuddly sign who enjoy soft materials against their skin. Yes, just like Leo they lean towards hedonistic behavior and just like their polar opposite Scorpio, they enjoy sex with a sensual partner, but please don't get into the heavier stuff. Venus prefers light to darkness. She's a creature of the day while Scorpio is a creature of the night and subconscious.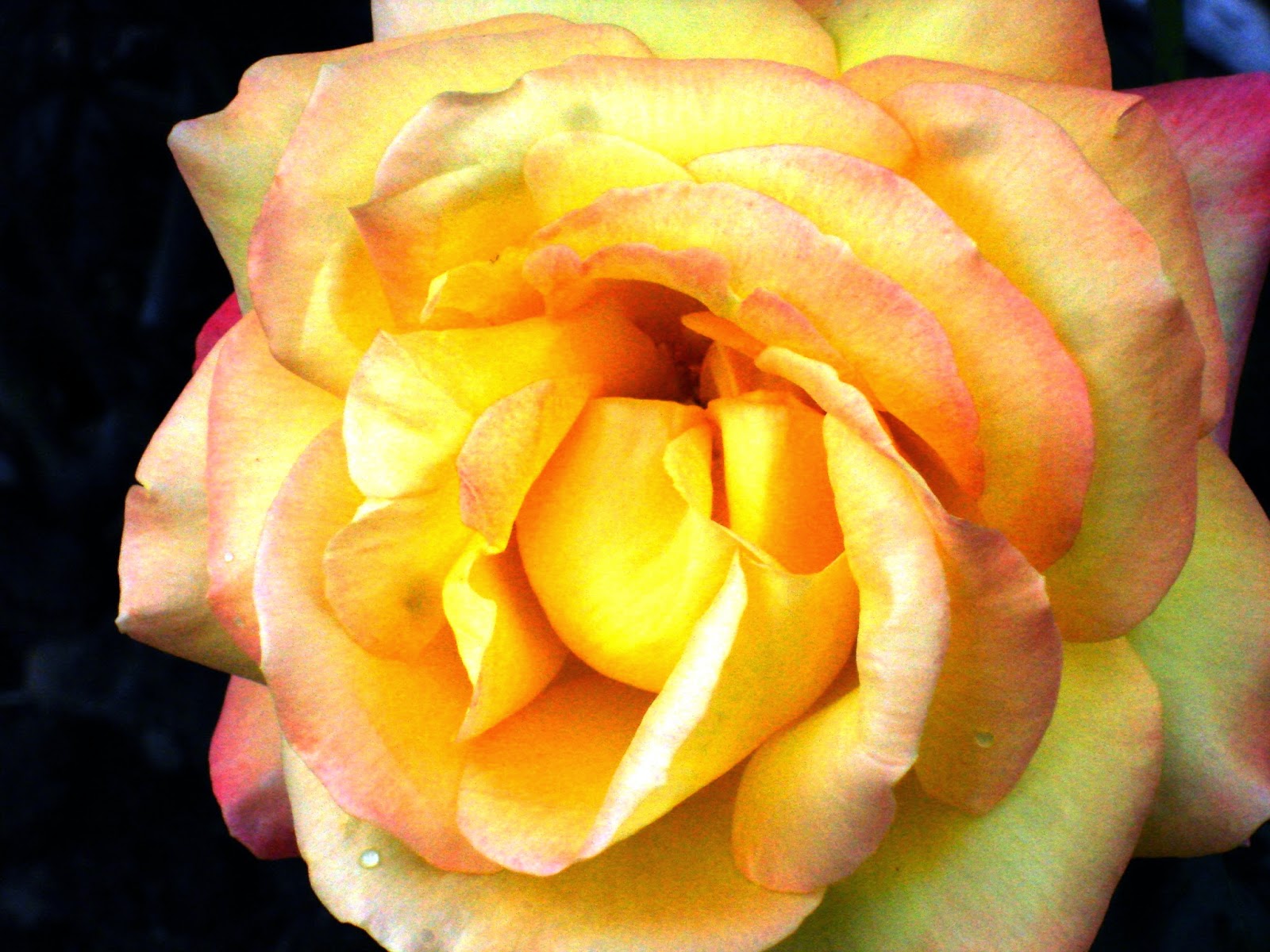 By Patricia Herlevi
Everyone has Taurus somewhere in their natal chart and any of the ten planets in a chart plus Chiron could fall in the sign of Taurus. For people who have their Sun, Moon, or Rising Sign in Taurus, you enjoy the finer things in life. These things bring you joy, not so much because of the wealth and abundance attached, but because you find security in beauty, high quality goods, and finer foods. You have good tastes, unless there is an affliction in your chart such as a square or opposition with Pluto, Saturn or Mars to a Taurus Sun or Moon or those planets falling in the First House near the AC.
People with their Mercury in Taurus talk slower than others, especially slower than Gemini or Virgo. They might even start talking later than their childhood peers (which freaks parents out). I'm sure there are Taurus extroverts in the world, but I've never met one. The Taurus people I've met come across as thoughtful and slow to respond to questions or requests, if they choose to respond at all. They are known for digging their heels in and refusing to budge. I see the image of a donkey with his butt on the ground and a poor farmer yanking on the lead to no avail. One astrologer joked that if you want to get a Taurus to do something, tell them to do the opposite thing. A little trickery goes a long ways with a Taurus. And they don't always get the joke, at least not as quick as a Gemini or a Sagittarius.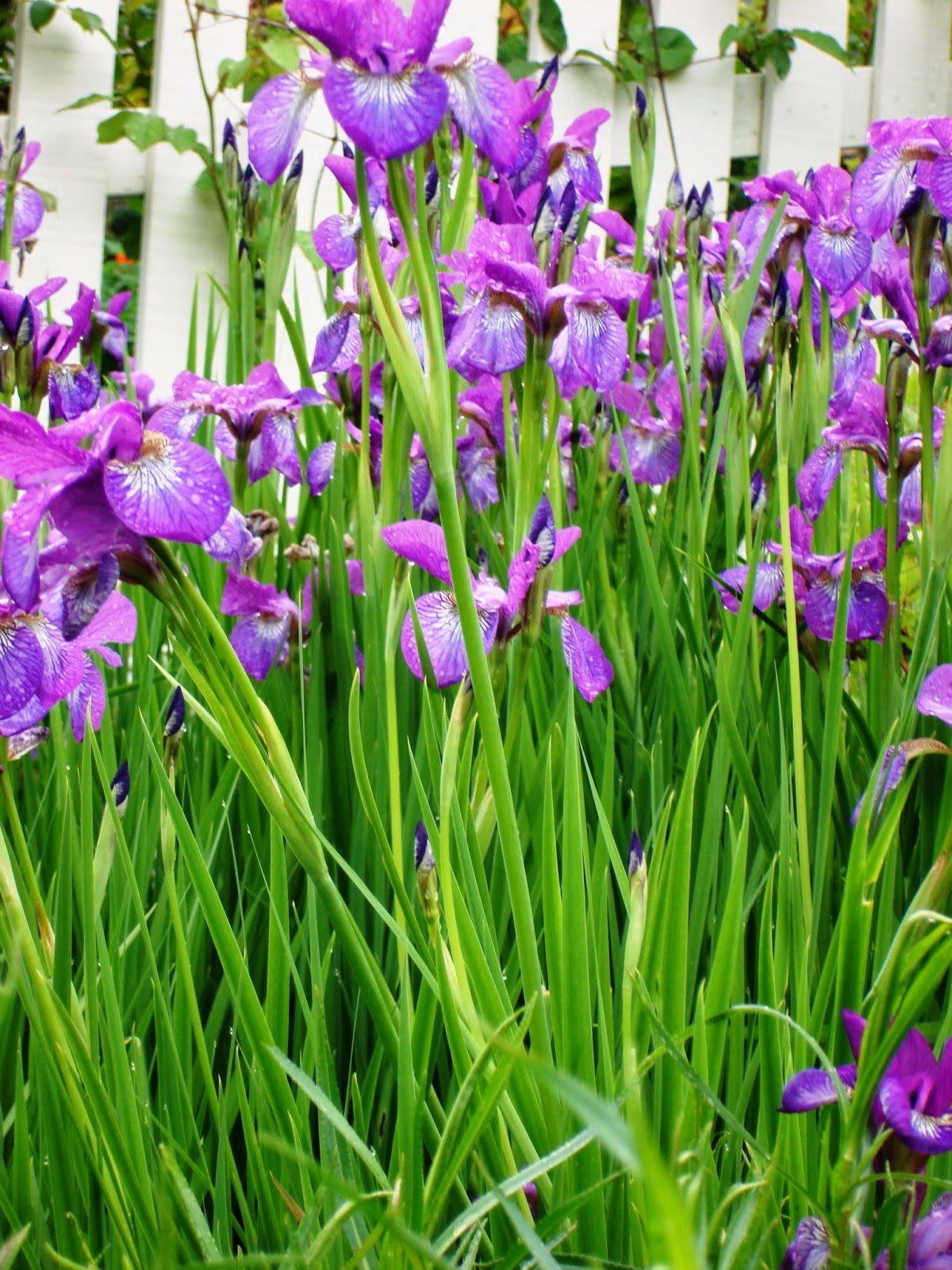 Photo by Patricia Herlevi
Stephen Forrest assigns the Farmer Archetype to Taurus, but he also assigns the Musician (I believe). I've known Taurus musicians and I'm remembering one bassist in particular. I worked at an university bookstore in the music section with this guy and he always showed up late from his lunch break. However, the guy was so mellow and pleasing to hang around that I never felt angry with him. Bands sought him out too most likely for these qualities and of course his versatility as a player. I never heard this man talk about not having money and he possessed confidence that I have yet to see in other musicians.
Take the good with the bad; the stubborn attitude, hedonistic behavior, and complaints about gloomy settings, along with the Taurus person's loyalty, steadfastness and love of the finer things in life. I've not known any Taurus farmers, but I have known numerous Taurus musicians and poets. They show us the beauty of the world through their work and their music calms are troubled minds--think Stevie Wonder. Taurus grounds us and in return we set fire under their feet so that they don't grow roots keeping them stuck in one place.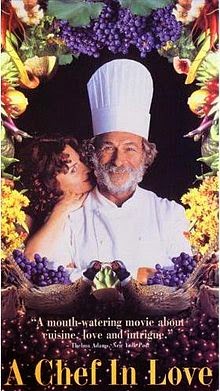 If you have Taurus family members, colleagues or friends, here's a tip. Tell them to arrive at an earlier time than the time you have scheduled because Taurus people always arrive late. If you date a Taurus take them to a finer restaurant or at least one with a spectacular view and the freshest food possible or they will complain. Spend time together outdoors, preferably near a mountain, forest, or garden setting. When buying a Taurus person a gift, don't skimp on quality or you'll depress them. Write a poem or a song for them and watch the Taurus' eyes light up. And never, ever rush a Taurus or you'll end up with dirt kicked into your face.
The Sun transits into Taurus on April 19/20 depending on where you reside in the world. My planet guide has the Sun at 0 degrees Taurus on April 21st so that's the time I've been using in my posts. Mercury enters Taurus on April 23 (same day as the Grand Cardinal Cross exact). Saturday, April 19, with the Moon in Capricorn and Sun moving into Taurus, spending the day in a garden or on a mountain reaps health benefits. When the Sun transits in Taurus we slow down, smell the roses, and rejuvenate.
Also see Eclipse post since the Solar Eclipse falls in Taurus on April 29.
I am an astrologer and intuitive life coach for creatives who gives sessions both in person in Bellingham, Washington and online through e-mail. Schedule an appointment at Whole Music Experience.
I look forward to supporting you on your path to soul mastership.
-
Taurus Explained L Taurus Love L Taurus Money L Taurus Astrology
Taurus Characteristics:Element: EarthGroup: EmotionalFavorable Colors: PinkRuling Planet: VenusOpposite Sign: ScorpioLucky Gem:Turquoise, EmeraldPeriod: Apr 20 - May 20 ...
-
Zodiac Sign Desires--they Just Gotta Have It
Big Bird meets a human, Wikipedia Each of the Zodiac signs have their desires from the hairstyle, waxing jobs and make up for the Libra woman to the need for risk-taking adventures of the Aries man (or woman), they all got an itch for something. ...
-
Arrival Of Aphrodite, But...
WikipediaWhen I returned to astrology a year ago, I told my saint and angel guides that I wouldn't venture into the confusing planetary and transit realm without the help of my spiritual friends. They sent me Saint Thomas Aquinas and his free...
-
Taurus Compatibility
Taurus and Aries: You came here to see if I would say anything different about you two, didn't you? Whether you like it or not, this union was doomed before you started to think about it. You'll always find something to disagree about, and you...
-
New Moon In Taurus Solar Eclipse 2014: Nice And Easy
This year's New Moon in Taurus will be an especially powerful one. It will occur on April 29, 2014 at 3:18 AM, ET, at 8 degrees Taurus. Mercury, the planet of communication, will also be in Taurus. This New Moon will simultaneously provide us with...
Astrology