Astrology
Aquarian as US Republican VP Sarah Palin
Sarah Palin profile: Former beauty queen was an unlikely choice - Telegraph:
"Governor Sarah Palin of Alaska, nicknamed 'Sarah Barracuda' for her youthful athletic prowess, is such an unlikely choice for vice-presidential running mate that her telephone number is still listed in the Wasilla phone book."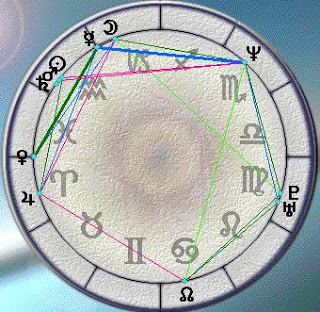 And it is so good to see that this Aquarian is born on the same date (different year) as the Islamic Republic of Iran. So thank goodness we have a woman who will be able to take no crap from the Seyyeds. There is a good Mars Saturn Sun stellum there, plus Jupiter and Venus in Aries to have her independence. There is a lot more to this. But I say, well done McCain, you've got the energy to do whatever you want now. Go for it!
-
Michele Bachmann ? Is America Ready For A Female President?
The race for the Republican nomination to challenge Barack Obama is now on and a surprise woman candidate is starting to steal all the headlines, Michele Bachmann. You know, sometimes it?s the one with the momentum, the one who comes out of nowhere who...
-
Glenn Beck ? A Look At The Horoscope Of One Of America?s Most Controversial Tv Hosts.
From a UK perspective, we don?t have anyone remotely like Glenn Beck on our TV screens. A broadcaster with very religious, conservative views, a historian, politician, a writer, a reformed alcoholic and drug addict and a man who openly uses emotion to...
-
Stars Will Rip Apart The Islamic Republic Of Iran
One of the easiest ways to predict the future for someone is to look at the position of the planets on their birthday for that year. To predict the future just for this year for the Islamic Republic one needs to first of all find the appropriate date....
-
Islamic Republic Of Iran Vs. Saturn And Uranus
Ask any Iranian, what date is the most important to you, when you think of the Islamic Republic, and they will tell you 22 Bahman 1979. The date is very important in Astrology, and this date is the symbol of the Islamic Republic of Iran; so much so that...
-
The Meatloaf Meltdown; Crisis In Confidence
"The Meatloaf Meltdown;? Crisis of Confidence My daughter, Sarah, who has always identified with not being a domestic goddess of any sort?especially in the kitchen--decided to make meatloaf for her husband and baby girl last night. She had found...
Astrology