Astrology
Astrological Forecast for February 2015--Jumping Down the Rabbit Hole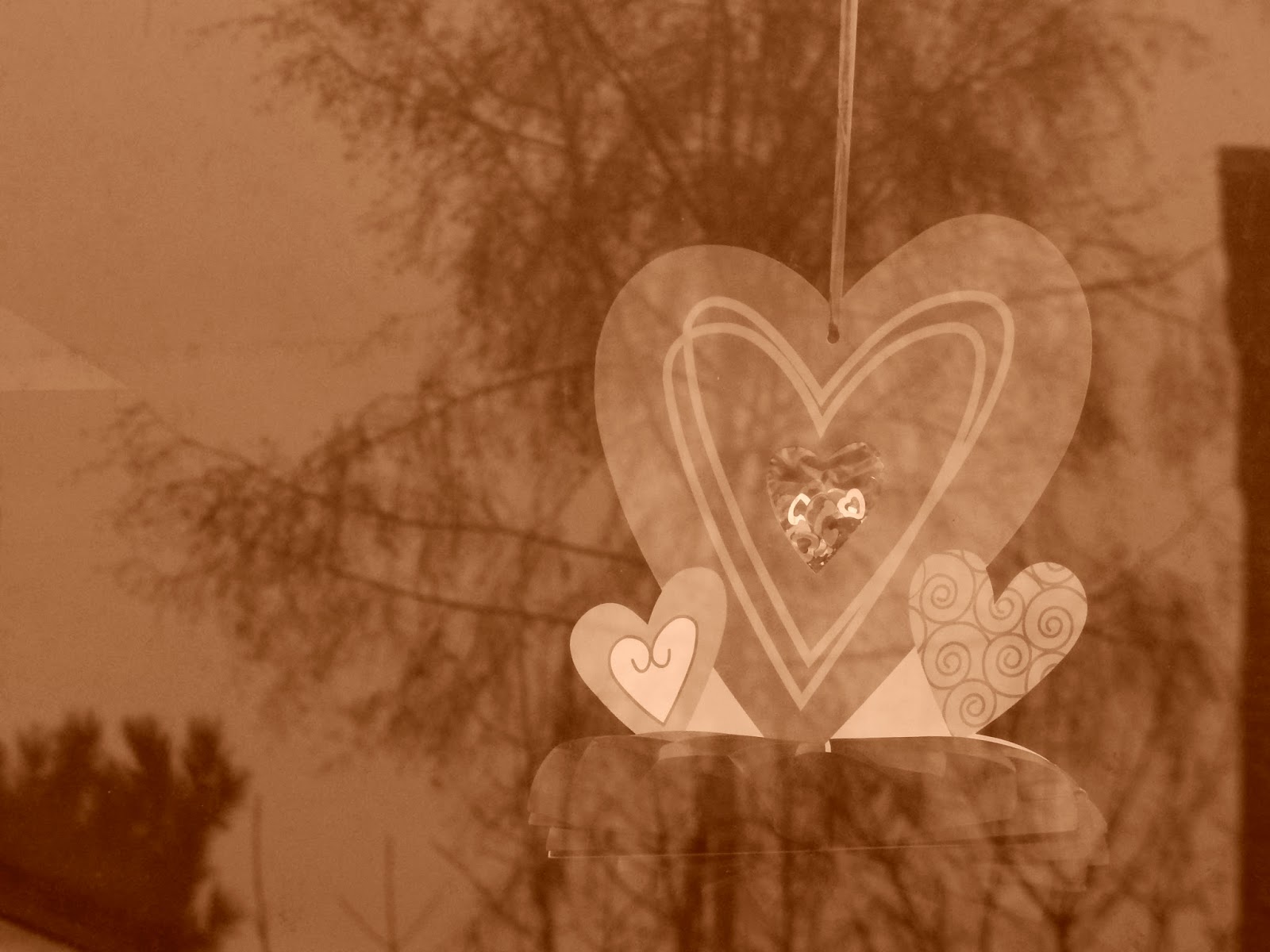 Photo by Patricia Herlevi
As I write this post, Mercury has gone RX in Aquarius so expect the unexpected. After all, I'm working on an old laptop and my brain could also use an upgrade since I have the 1960's model, (not exactly wired for this modern age). Here we go...
It's on days like today when I ask myself the question, "Why are you an astrologer?" Because it is days like this when producing a monthly forecast with unruly planetary transits compares to untangling a ball of yarn. Just covering the New or Full Moon involves several outer planets with Venus and Mars coupling while joining Neptune's party of illusions. And for those of you who thrive on excitement, the Uranus and Pluto square returns for the second half of February.
Expect more fireworks than just on the Chinese New Year, and too noisy for your liking. At least Venus and Mars in Pisces brings romance, just don't sign any papers on the dotted line this month. Wait until after the Neptune fog has lifted and Mercury moves direct and out of the erratic Aquarius.
So what's on the astrological menu for February 2015 and who are the power players this month? First, let's look at the Full Moon in Leo because I witnessed my favorite YouTube astrologers swooning over this Moon and for good reason. The Full Moon occurs at 15 degrees (rounded up) Leo on February 3 or 4 depending on your location. Normally, we could blame this Full Moon for narcissistic and hedonist behavior because it's in Leo and attached to Jupiter, the planet of exaggeration and expansion. However, on this day, we have three planets in Pisces forming a Triple Conjunction which includes, Venus, Mars and Neptune. Granted, we're working with a wider orb for Mars, but I'm lassoing him in with the Venus conjunct Neptune. Then these planets square Saturn in Sagittarius, again I'm not working with a tight orb.
Combine the Aquarius Sun and Mercury with the Triple Conjunction in Pisces and we tell a humanitarian story. The Aquarius Sun opposes the Leo Moon because that's what happens during a Full Moon. And the Sun opposes Jupiter too. That in itself pits the grassroots humanitarians and fringe groups against the individual with self indulgence pursuits. We could even hear heartfelt speeches during this time that knock us into a place of compassion and forgiveness with all that Pisces energy floating around. I'll give more details for this Moon with my upcoming Moon forecasts for February.
While the Uranus-Pluto square seems like old news now, the Saturn-Neptune square occurs throughout the year and forms an exact orb this autumn. Remember how frightened we were of the Uranus-Pluto square and for good reason. Let's not grow apathetic and complacent. While the last of the series of squares occurs in March, the planets transit extremely close to each other for the remainder of the year, certainly within spitting distance that usher in big changes to the world that ultimately bring liberation to the masses. But like any birth, it's chaotic and ugly at times, unless you like blood, sweat and tears, not talking about the band with that name.
The good news is that those of you with Cardinal Signs after 16 or 17 degrees, you'll not experience Uranus and Pluto in an exact square on your planets. So you're not going to experience the double whammy that I suffered through. Oh, you'll still experience loss, a great awakening and all of that, but not as intensely as your Cardinal brothers and sisters who stood at the front lines for the Uranus-Pluto square. So fear not. You have no choice anyway because the planets are heading your way. Bon chance.
Starring in a Fellini film comes the closest to describing the effects of the Saturn-Neptune Square. But in case, you're too young to have ever watched a Fellini movie, let's break this square down into components. First we have sober Saturn, ruled by Capricorn who gives speeches about taking responsibility and putting in the work in fiery Sagittarius who prefers to shoot arrows at the Sun. Meaning Saturn is playing the strict father to his bad boy teenager, if you want a cinematic version of the transit. Now, if that isn't a Shakespeare plot in the making, then square Saturn in Sagittarius to Neptune in his own Sign of the Fish which swims in two directions thus reminding us of the term wishy-washy.
I had already written about this square in previous post but expect constrictions or the breaking down and rebuilding of structures in the areas of religion, higher education, world travel, world traditions/cultures, marine biology, anything to do with the ocean including the fishing industry or saving whales and restrictions with air travel. On one hand, Sagittarius applies his good humor to Saturn so we could see a lot of comedians poking fun at authority figures through mimicking presidents, academics and bishops, but on the other hand, it's going to get mighty expensive to attend universities which might experience financial cutbacks since Saturn casts a weary eye on exaggerated budgets. We could also see religious zealots also known as fundamentalists passing laws to curb human rights. Last time Saturn was in Sagittarius, we dealt with US Senators' wives censoring pop and punk music in the US. Remember the censorship labels they plastered on records? We could see more of that type of nonsense. At least we could make jokes about it.
Mercury brings more confusion and computer snafus at the beginning of February but thankfully goes direct on the 11th at 1 degree Aquarius. However, with all Mercury Retrogrades, this is the perfect time to bliss out through meditation, phone an old friend, review family history, write a memoir (but not a good time to publish it), redo, reassess, return to a former job or career and anything that feels like moving backwards. It's not a good time to travel unless you're returning to a place you've been before, and it's definitely not a good time to sign a contract because Aquarius in general rules the unexpected. Double that for Mercury retrograde.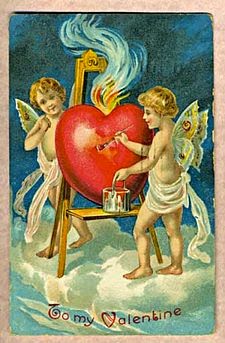 Wikipedia
Besides, before this planet even went retrograde I noticed that I was scrambling words and I tossed syntax out the window (not on purpose of course). I'm especially excited about Venus and Mars who couple in various signs throughout 2015. This energy bodes well for both relationships and career. But it also helps us to balance our own male and female sides. After the 19th both Mars and Venus move into Aries and conjunct with a one degree orb then next month the planets form a Fire Trine with Jupiter and Uranus. Either that leads to passionate romance or if egos aren't kept in check, domestic violence. If it does lead to domestic violence, get out of the fire and get help. You don't want to go in that direction especially with the Uranus-Pluto Square occurring. Remember the old saying, "If you can't stand the fire get out of the frying pan"? I'm serious when I give you this life-saving advice.
Jupiter, Chiron and Pluto form a yod on February 4th around the time of the Full Moon in Leo that continues until March 24. If you want to know more about yods read my article Blame it on Yod. This particular yod takes place in the 14 to 17 degree range with Chiron in Pisces, Pluto in Capricorn and Jupiter in Leo at the apex. Pluto and Chiron form a sextile and Jupiter forms to inconjuncts (think of these as yield or stop signs) with Pluto and Chiron. Now, if you find Mercury RX troublesome, a yod delays, prevents movement, and reminds us about the phrase Divine Timing. In hindsight we see this as a blessing, even if a transiting yod frustrates us.
Some astrologers will say that this doesn't count as a yod since Chiron doesn't matter. But wait and see. February could be a month of delays especially in the areas of your chart where Mercury retrogrades, and where Chiron, Pluto and Jupiter transit. And with Saturn squaring Neptune we will also feel like our dreams are on hold. So remember the phrase Divine Timing.
Finally, the New Moon in Aquarius (a Super Moon), falls on February 18 and ushers in the Chinese New Year. Though this New Moon transits at 29 degrees Aquarius it closes a cycle. Then couple that with Venus and Mars heading out of Pisces into Aries around the same time, it's time to wrap things up.
Well, I'm feeling exhausted from all this typing so I'm ending my forecast for February 2015. Don't forget to check in for the upcoming Moon Forecasts for February. And if you need diversions in February celebrate Valentine's Day and the Chinese New Year or watch a Fellini movie. Those movies are going to make more sense this surreal February.
Transit Ruler of the Month goes to Neptune.
I'm a practicing writer, astrologer and intuitive coach in Washington State. I give online and in-person readings. Sign up at Metaphysics for Everyday Living. and check out my monthly specials. Also see my Moon Forecast on The New Spirit Journal site.
-
Caution Up Ahead--new Moon In Aquarius & Planetary Traffic (january 19 - 25)
Photo by Patricia Herlevi We experience two New Moons in Aquarius in 2015. The first New Moon occurs on January 20 and is accompanied by a planetary traffic jam. Venus and Mercury in Aquarius oppose Jupiter in Leo, Mercury goes retrograde,...
-
Astrological Transits For 2015--looking Ahead
I bought the planetary guide calendar for 2015 and after glancing through it, I noticed a Jupiter trine Uranus in February, the Uranus-Pluto Square continues now at 14 and 15 degrees in February/March, and Saturn squares Neptune for much of the year. ...
-
Cardinals Marching On--forecast For March 2014
photo by Patricia Herlevi, Late Winter Since it's pouring rain outside with wind gust up to 50 miles per hour, I'm sitting cozy in front of my laptop. So what a great time to write about March's transits. If you're now used...
-
February 2014 Astrological Forecast---seek The Innerworld & Avoid Frustration
photo by Patricia Herlevi (These monthly forecast posts take several hours to research and type. If you find this information meaningful, please donate through PayPal on the right side of the blog. Donate $20+ US equivalent and receive a one-question...
-
Poseidon's Astrological Adventure (month Of Fishes)
As you probably know already, I have a thing for Neptune and during the months of February and March, we will experience a large dose of Piscean/Neptunian energy. The personal planet Mars moves into Pisces on February 3, followed by Mercury on February...
Astrology