Astrology
Total Lunar Eclispe of 21 February 2008 over Iran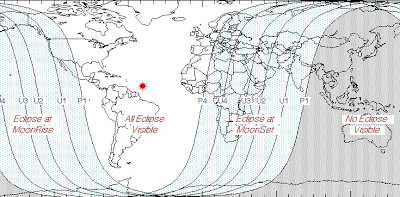 At just about sunrise or 6:30 Iran time, there will be a lunar eclipse over Iran. A good article on the astrology of Islamic Republic can be found here.
-
Iran Astrology: Sun In Mehr Or Libra, Moon In Farvardin Or Aries 2014
Iran Astrology: Sun in Mehr or Libra, Moon in Farvardin or Aries 2014http://instagram.com/p/t2NOi2rF1n/Moon is in Farvardin and the 6th and 7th House from Wednesday to Friday.Moon in Farvardin will give luck if you have a can do attitude. Now is the time...
-
Astrology Of The Islamic Republic Of Iran This Summer Of 2006
I think that NYT is right when it asks in What Counts on Iran: Many other countries with exactly the same legal right to enrichment and reprocessing have wisely chosen not to engage in those problematic activities.After all what is so special about what...
-
Ahmadinejad Is 'a Blessing In Disguise' For Iran
This election fiasco was necessary. One day, when we look back at these days, we will all say, "what a blessing in disguise". We will all thank "mad ahmad" for saving ('nejat' as we say in Farsi) Iran. He will focus a definite target for all Iranians....
-
Islamic Republic Of Iran Vs. Saturn And Uranus
Ask any Iranian, what date is the most important to you, when you think of the Islamic Republic, and they will tell you 22 Bahman 1979. The date is very important in Astrology, and this date is the symbol of the Islamic Republic of Iran; so much so that...
-
Solar And Lunar Eclipse Reading Special
Found on Wikipedia I'm offering either a Solar Eclipse or Lunar Eclipse reading for $35.00 until the end of April 2015. I will send you a chart and a 10 to 15 minute MP3 of the reading. Payment is through PayPal or you can send a cashier's...
Astrology