Astrology
"Using Neptune Homeopathically"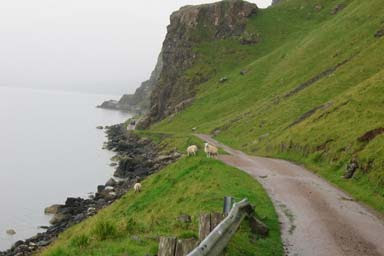 Dear "Mountain Astrologer"
I found Elizabeth Spring's article, "Using Neptune Homeopathically," to be one of the most helpful articles I've ever read. Neptune's transits can be so hard to work through, and since I've had transiting Neptune conjunct my natal Moon/Ceres conjunction squaring my Sun/Mercury for some time now, you can imagine how quickly I latched onto this article!
What I found so helpful was Spring's practical advice. She suggests firm, tangible actions to address feelings and the negative tendencies that emerge during difficult Neptune transits. The only other person I've found who is able to give such practical and useful advice is Donna Cunningham, particularly in her book, "Astrology and Spiritual Development." With these two in my corner, I feel much more able to use this Neptune transit for my betterment rather than my detriment.
Please keep including articles such as these that give advice that is easier to apply, advice with a new twist. They keep me addicted to "The Mountain Astrologer"....a good addiction, I must say!
Anne Pauline Stanwood,
Washington
-
Neptune: Living In Dreamland
Neptune: Living in Dreamland When we awake from the dream of separateness and the addiction to the drama of the story-line of our lives, we awake to the idea that we?re all mystics living in a dream-world we create. Our perceived story?our ego,...
-
Saturn Transits, Donna Cunningham's North Node Astrology Review
Author and astrologer, Donna Cunningham writes: ?A couple of years back, I happened onto a blog created by astrologer and Jungian therapist, Elizabeth Spring. I was so taken by her wise, insightful, and heartfelt writing that I sent her a fan letter...
-
North Node Astrology Available March 21st!
Dear Readers~ The book will be available to buy on www.elizabethspring.com/ on March 21~and NOW on http://www.amazon.com/. It's all very exciting! As you can imagine, this book is the result of years of effort. You won't need to have...
-
Readings And Artwork
Dear Readers~ I'm afraid I failed to give Kerstin Zettmar credit for her "Rosen Heart" on the previous post, and if anyone is interested in her work please contact me and I will pass along the information to her. Also, it may have...
-
Saturn-neptune Disease
"The tip of my pen paused over the sign of Saturn and then moved like a hand on a ouiji board across the chart in a direct line to Neptune and stopped. Damn! I stopped breathing. The pen circled the rim again looking for something else?Jupiter, Venus,...
Astrology