Astrology
February New Moon in Aquarius Setting off Unexpected Fireworks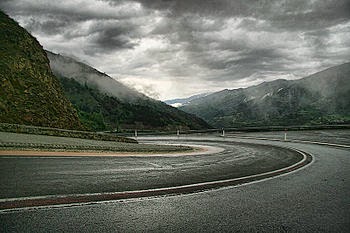 Wikipedia
It's confusing enough that the New Moon for February lands at 29 degrees and 59 minutes Aquarius since it's one minute from a Pisces Moon. Add 5 planets in Fire Signs and outer planets in tight squares and fireworks of one kind or another result.
Aquarius represents the wildcard in the Zodiac Wheel. When the Water Bearer comes along expect the unexpected with surprises at every turn. And this winter we enjoy Mercury Retrograde in Aquarius along with two New Moons, though theoretically, the February New Moon could also fall in Pisces. See how zany Aquarius is with a New Moon transiting at 29 degrees and 59 minutes, one minute away from a Pisces Moon.
And this ambiguous New Moon takes place on February 18, launching planetary fireworks. On February 19 the Sun and Moon arrive in Pisces. Meanwhile on the 20th, Mars leaves watery Pisces and travels into his own sign, Aries where he feels comfortable. His consort Venus follows him the following day. You can hear the squawks of all this planetary furniture moving in the cosmos.
And that?s not all folks. The Saturn Neptune Square continues, as it will do throughout 2015. Saturn in Sagittarius a Mutable Sign squares Neptune in Pisces (where Neptune transits until 2025 dissolving structures and taking us closer to Unity Consciousness). But with the Saturn-Neptune Square organized religions could constrict or block less formal spiritual practices and beliefs that are spreading over the planet. Will Saturn succeed? Most likely not since Neptune is mighty powerful. Don?t let that beautiful Neptune blue fool you.
Jupiter in Leo continues his Fire Trine with Uranus in Aries. And speaking of Uranus, (which is the same as speaking of the Water Bearer), the bad boy planet moves into a square with Pluto in Capricorn--both at 14 degrees until February 28th.
Meanwhile, Pluto, Chiron and Jupiter form a yod which you can read about on my blog, Whole Astrology under the February 2015 forecast.
With these aspects expect to see hairy egos flying off the handle.
With five planets in Fire Signs and outer planets in tight squares, expect a lot of drama around the Aquarius or Pisces New Moon.
With the Sun, Neptune and Chiron in Pisces expect a lot of steam too.
Dare I say it, starting anything new with these planetary transits is both foolish and courageous. However, I recommend laying low until March.
Thank you for your support of Whole Astrology. If you would like a personalized reading sign up at Metaphysics for Everyday Living.
-
Ah, Neptune See What You Do To Me (a Transit Date Correction)
I'm so deep in a Neptune fog these days that I have been posting 2020 as the end date for the Neptune in Pisces transits. Wrong! Neptune stays in Pisces until April 2025 when it first dips into Aries. Then Neptune retrogrades and returns...
-
Astrological Forecast For February 2015--jumping Down The Rabbit Hole
Photo by Patricia Herlevi As I write this post, Mercury has gone RX in Aquarius so expect the unexpected. After all, I'm working on an old laptop and my brain could also use an upgrade since I have the 1960's model, (not exactly wired...
-
Cardinals Marching On--forecast For March 2014
photo by Patricia Herlevi, Late Winter Since it's pouring rain outside with wind gust up to 50 miles per hour, I'm sitting cozy in front of my laptop. So what a great time to write about March's transits. If you're now used...
-
February 2014 Astrological Forecast---seek The Innerworld & Avoid Frustration
photo by Patricia Herlevi (These monthly forecast posts take several hours to research and type. If you find this information meaningful, please donate through PayPal on the right side of the blog. Donate $20+ US equivalent and receive a one-question...
-
Poseidon's Astrological Adventure (month Of Fishes)
As you probably know already, I have a thing for Neptune and during the months of February and March, we will experience a large dose of Piscean/Neptunian energy. The personal planet Mars moves into Pisces on February 3, followed by Mercury on February...
Astrology